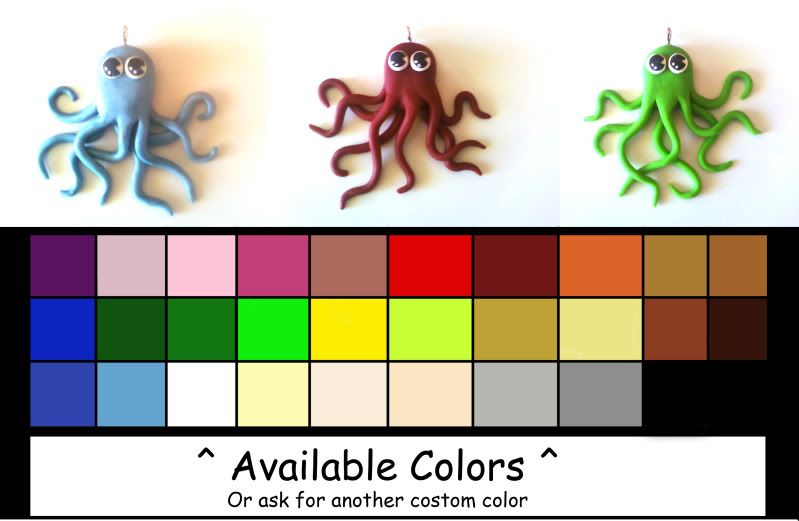 Some exciting news: I'm starting to make my octopus necklace in as many colors as I can!
The other day I was brainstorming on what to make, and started to try out some ideas, and while doing those I started to think that it would be fun and fairly easy to expand what I've already made. So I started to make some colored octopi.
But along with those I'm also starting to create the new items I was brainstorming so I'm also excited to have those up and ready. It's just taking a bit of time to figure out how I want them and exactly how to make them work. Until then I have wonderfully colored octopi.